CERAMIC IS BEAUTIFUL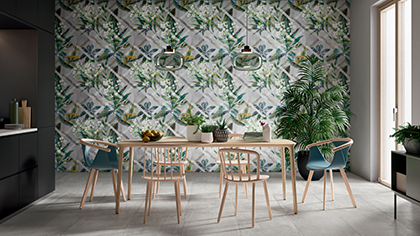 The interior flooring market offers various types of materials that are often considered equivalent to ceramic in terms of their aesthetics and functionality. In reality, ceramic tile does not contain plastic and offers countless stylistic solutions such as marble, wood, stone and concrete effects and much more, making it the ideal choice for floors in all types of interiors. You can always find a ceramic tile with exactly the right surface to bring style and safety to the floors of any contemporary living space..
CERAMIC IS VERSATILE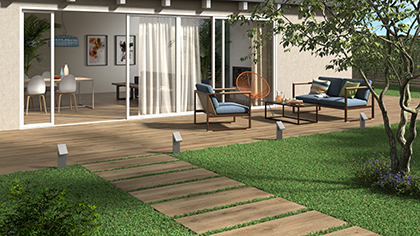 For floors in homes, offices, shops, restaurants, bars and many other applications, the market offers materials that are often described as being similar to ceramic in terms of application versatility and variety of sizes and styles. In reality, ceramic is versatile in all conditions of use thanks to its natural raw materials, its resistance, the enormous aesthetic variety of its surfaces and the wide range of porcelain and single-fired tile sizes. Ceramic is available in the form of large slabs, tiles of all sizes and thicknesses, planks, strips and mosaics, making it the ideal choice for indoor and outdoor areas of all kinds.